Thé contemporary flamencotalent from Andalusia!

With :
Tony Santiago "El Negrillo" and Inès García (dance)
Cristo Heredia and Edu García (vocals)
David Delgado "El Niño de la Fragua" (guitar)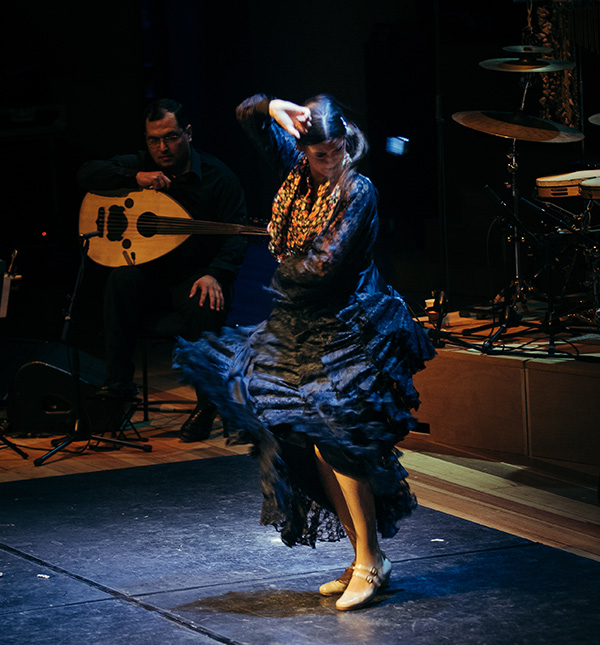 Almerķa is solid as a rock!
The province of Almerķa was once the problem child of the Andalusia region.
And that means quite something in the Spain of (middle) last century.
Thanks in particular to its intense fruit and vegetable cultivation and the accompanying sea of invernadores, the desert province has taken a huge step forward.
To the extent that she has now become one of the most prosperous provinces in the whole country.
Thanks to this prosperity and a recently acquired self-confidence, the local flamenco scene also made a big leap forward.
Also in terms of culture they can now harvest, there in Almerķa.
And a fact is that the most spectacular young Flamenco talent comes from this region nowadays.
It is those dancers, guitarist and singers we have brought together for you in the production

!ALMERAYA FLAMENCA!

.
ALMERAYA is the old, Moorish name for ALMERĶA.
ALMERAYA FLAMENCA is history, talent and self-respect. But it is mainly natural and astonishing FLAMENCO.
ALMERAYA is solid as an alcazaba!